Shepherd's Welsh Biscuits
Incredible biscuits handmade with love and passion in the heart of North Wales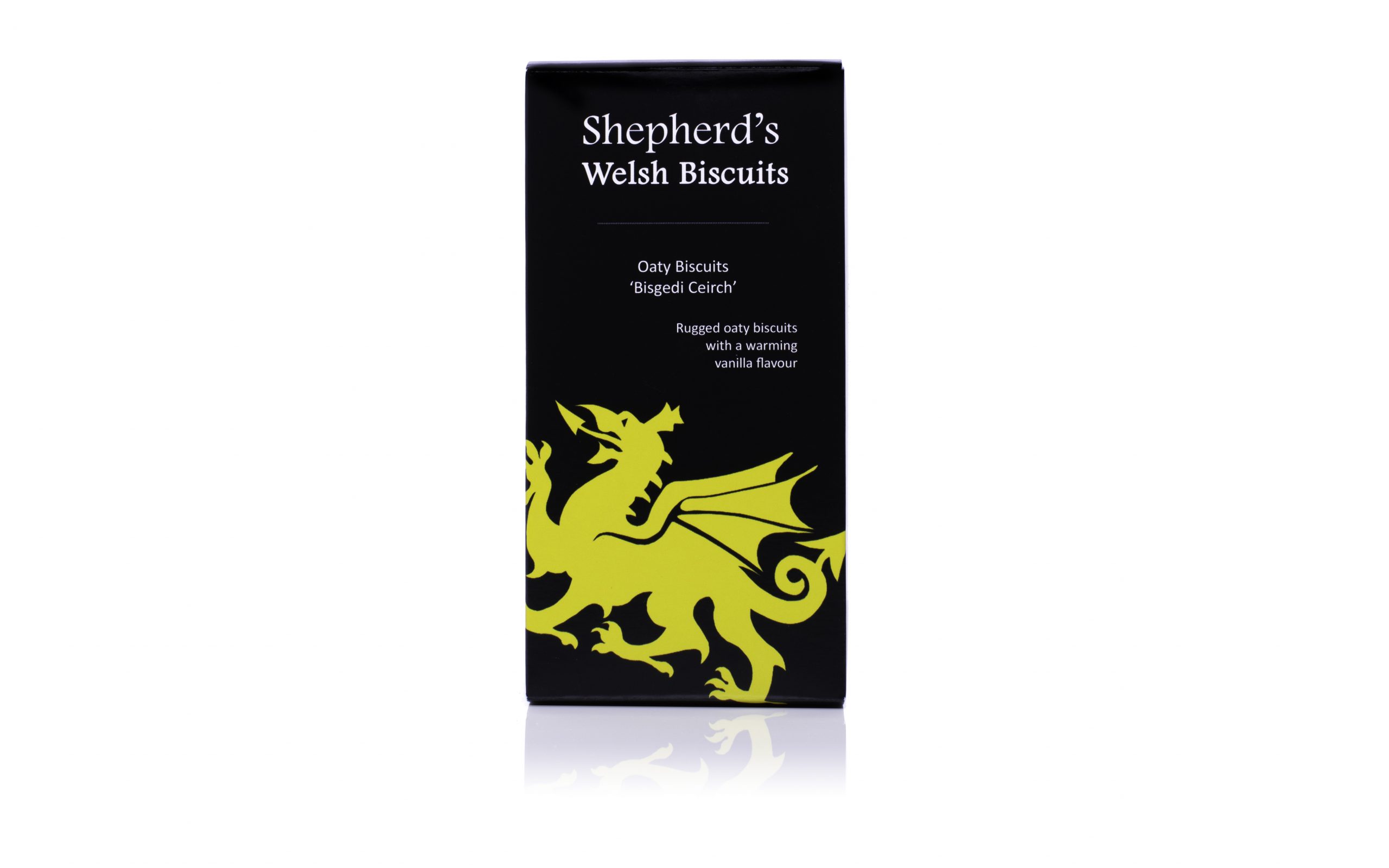 Oaty Biscuits
165g box
Rugged oaty biscuits with a warming vanilla flavour.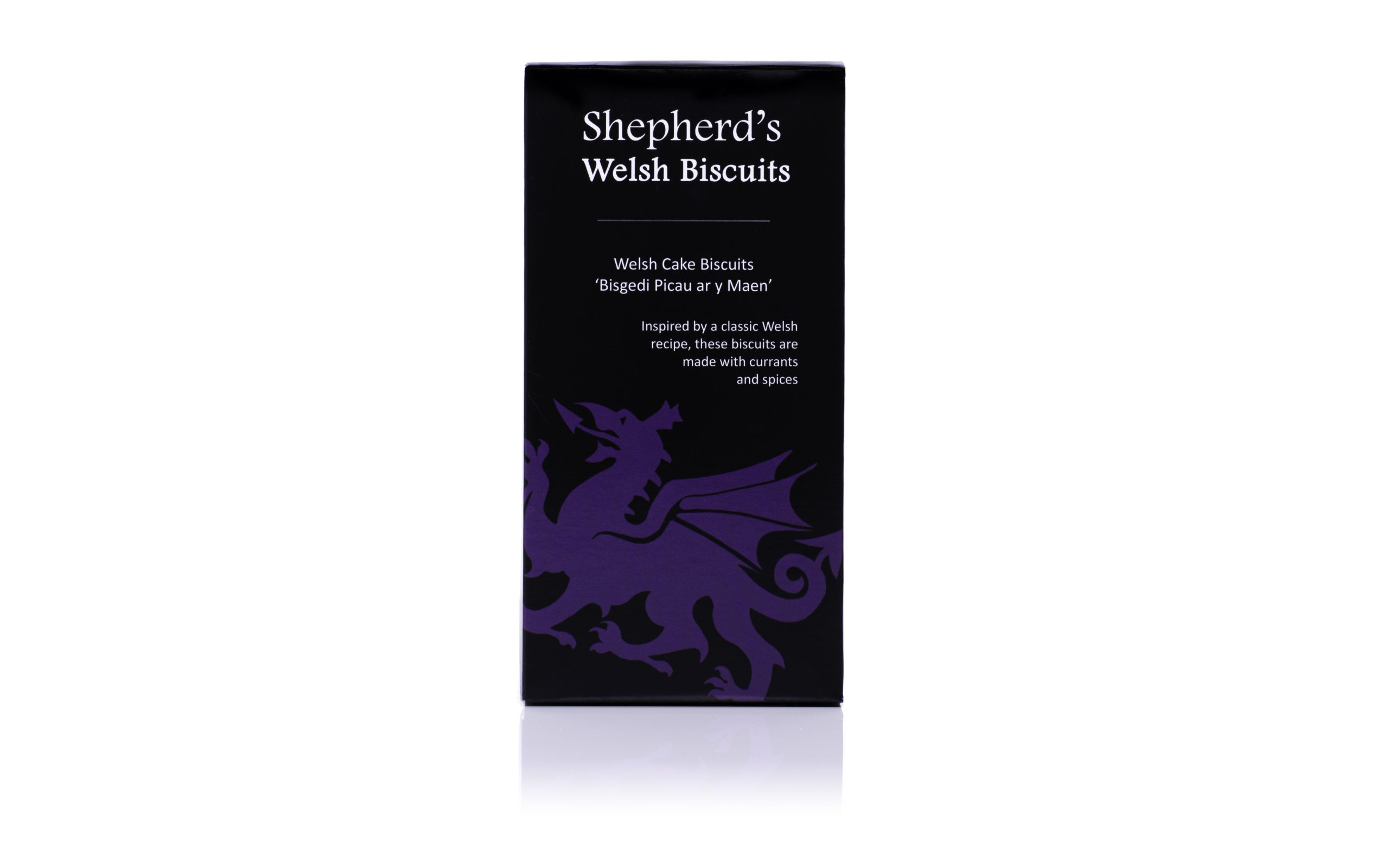 Welsh Cake Biscuits
165g box
Inspired by a classic Welsh recipe, these biscuits are made with currants and spices.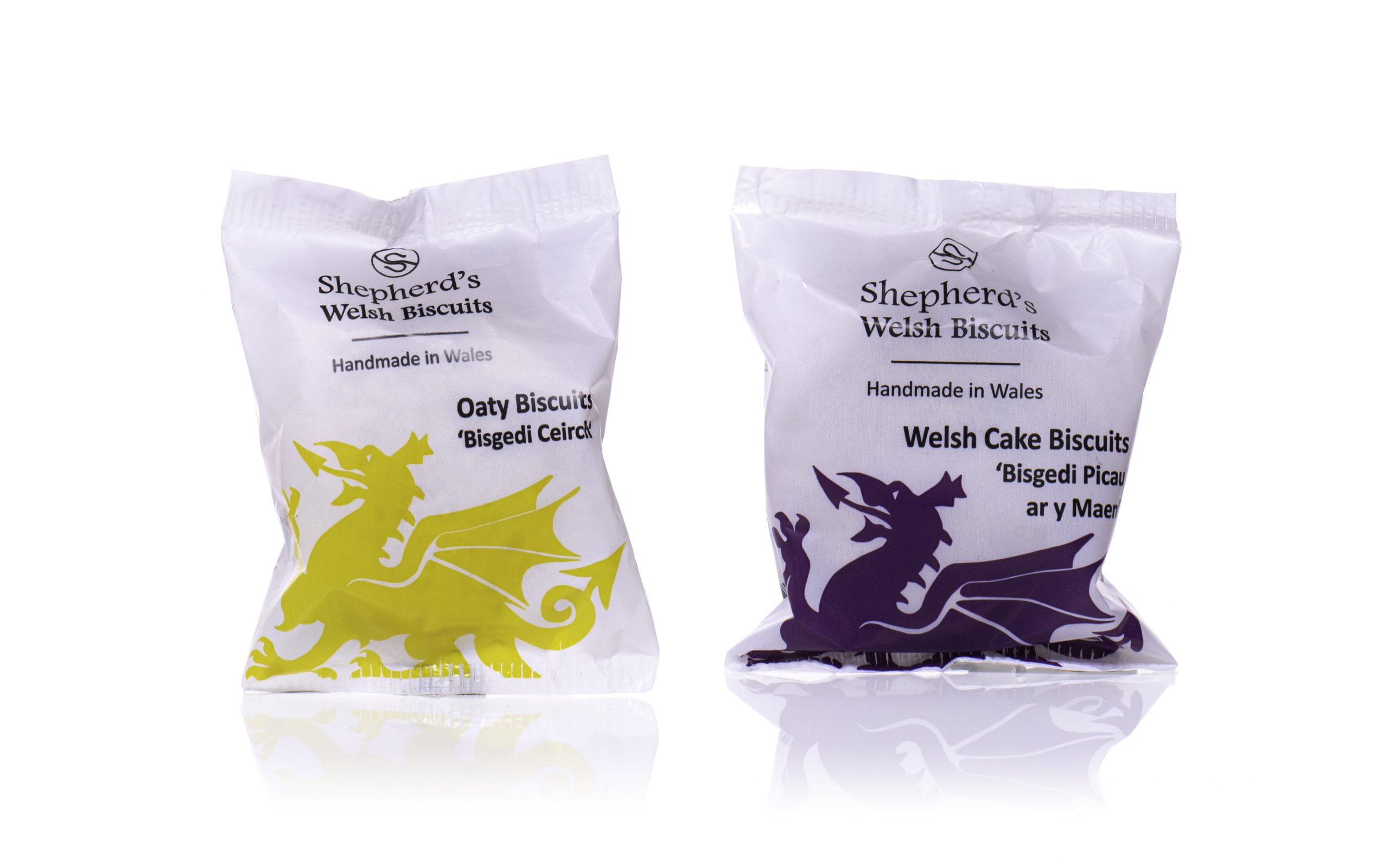 Foodservice mini-packs
32g twins
Mixed cases of our Oaty and Welsh Cake biscuits in 32g twin-packs.
Using the best ingredients we created a range of biscuits capturing the essence of Wales… history, character and flavour.
Living in beautiful North Wales we want to do what we can to protect the planet for future generations. So we have updated our ingredients and packaging, so now:
Only use RSPO Certified Segregated palm oil
We have reduced the amount of plastic packaging by more than 50%
We seal our biscuits in 2s keeping them fresher for longer, reducing food waste
The Shepherd's Welsh Biscuits range is vegan friendly.