A taste of history... luxury all-butter shortbread said to be Britain's oldest biscuit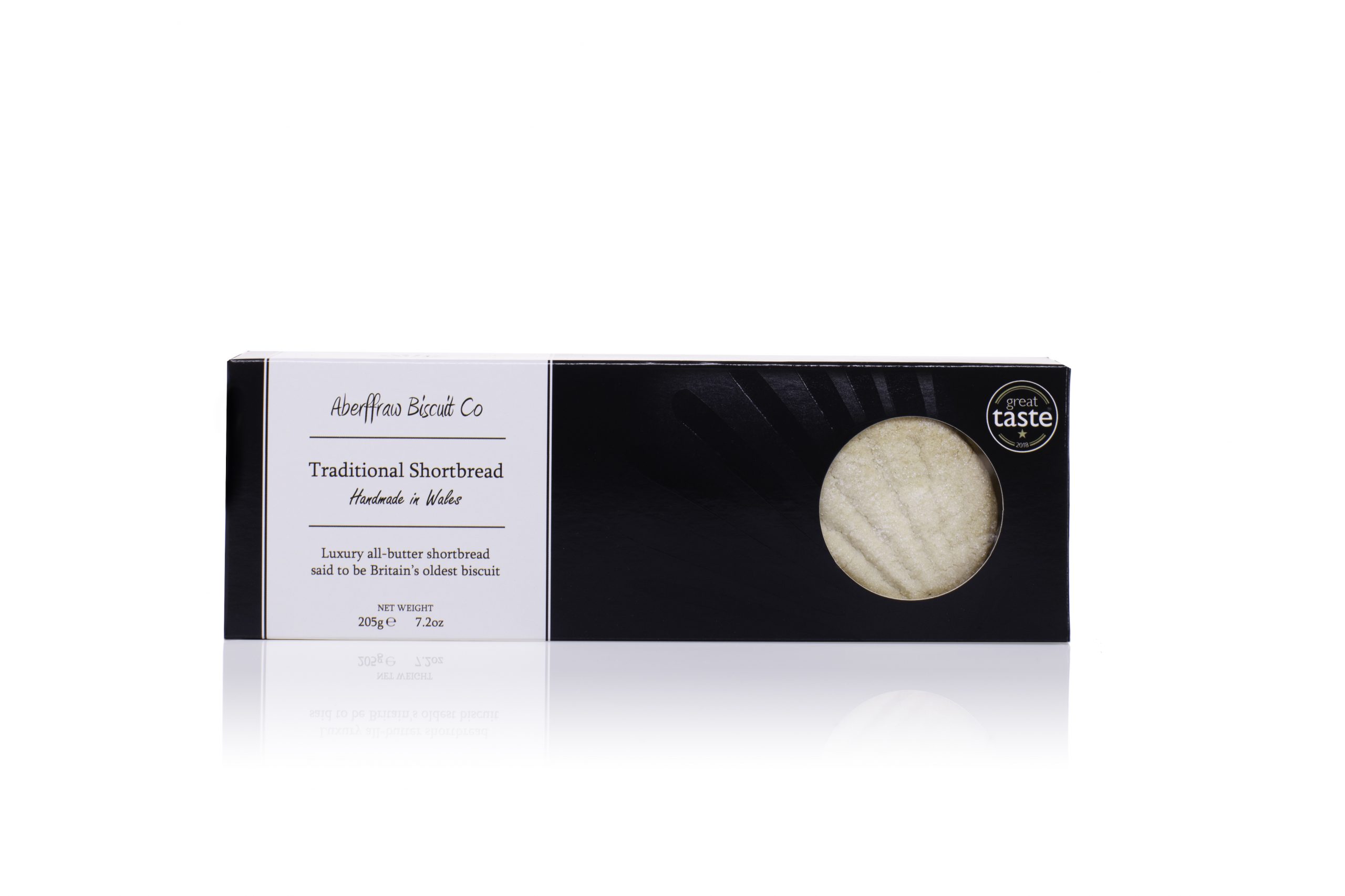 Traditional Aberffraw Biscuits, 205g box
Luxury all-butter shortbread said to be Britain's oldest biscuit.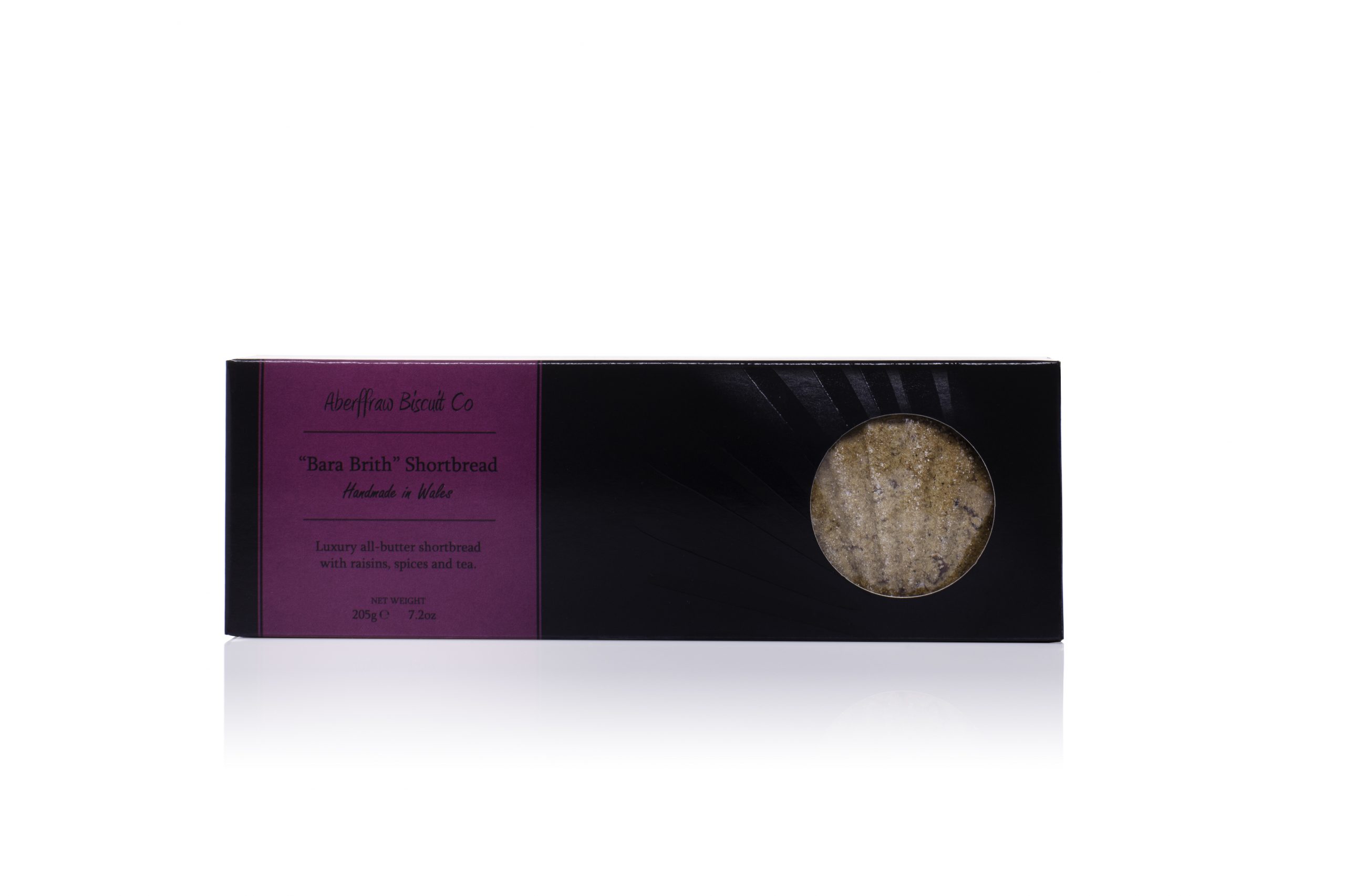 Bara Brith Aberffraw Biscuits, 205g box
A take on a Welsh classic... made with raisins, spices and tea.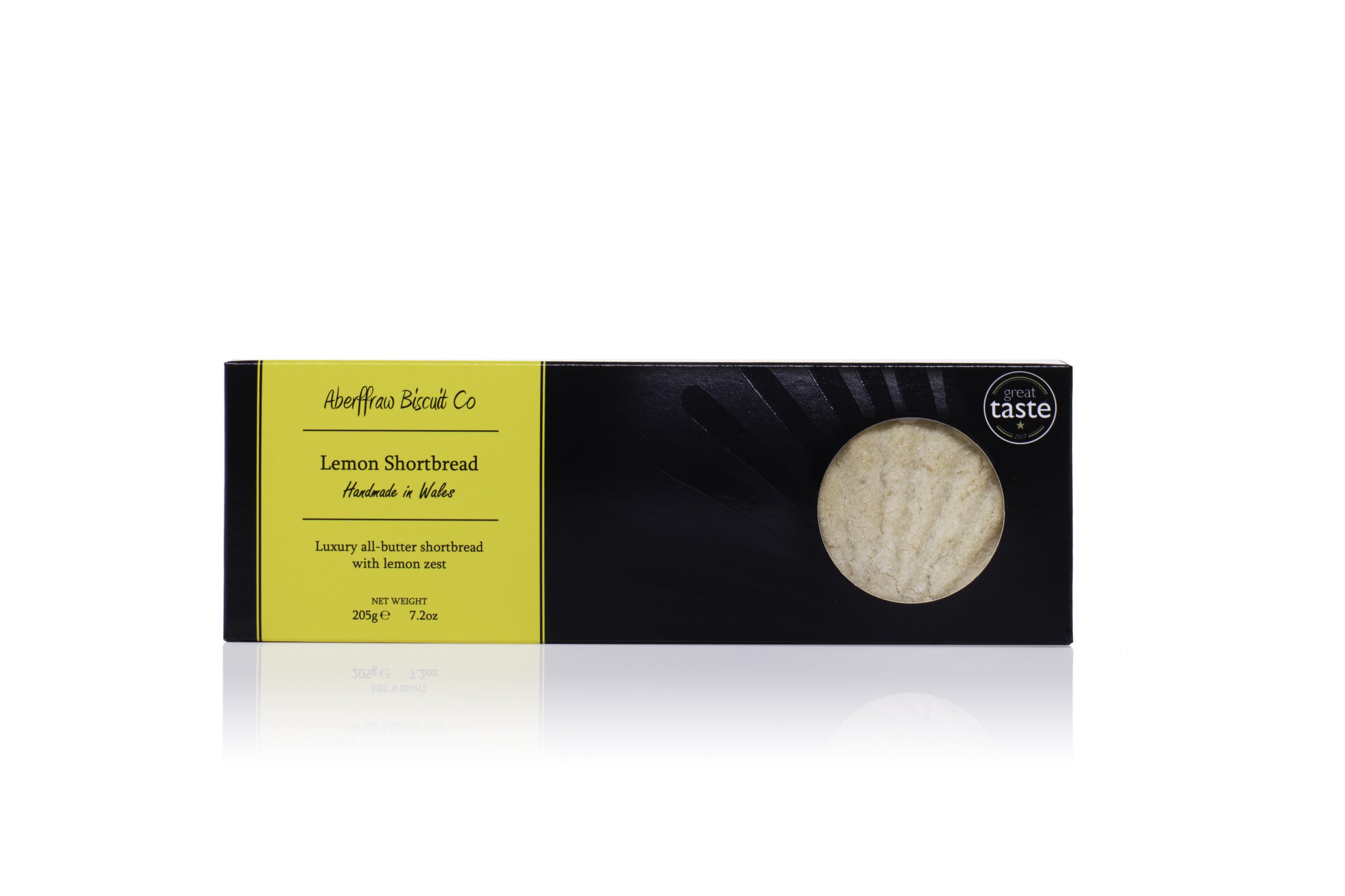 Lemon Aberffraw Biscuits, 205g box
Stunning all-butter shortbread made with lemon zest and juice.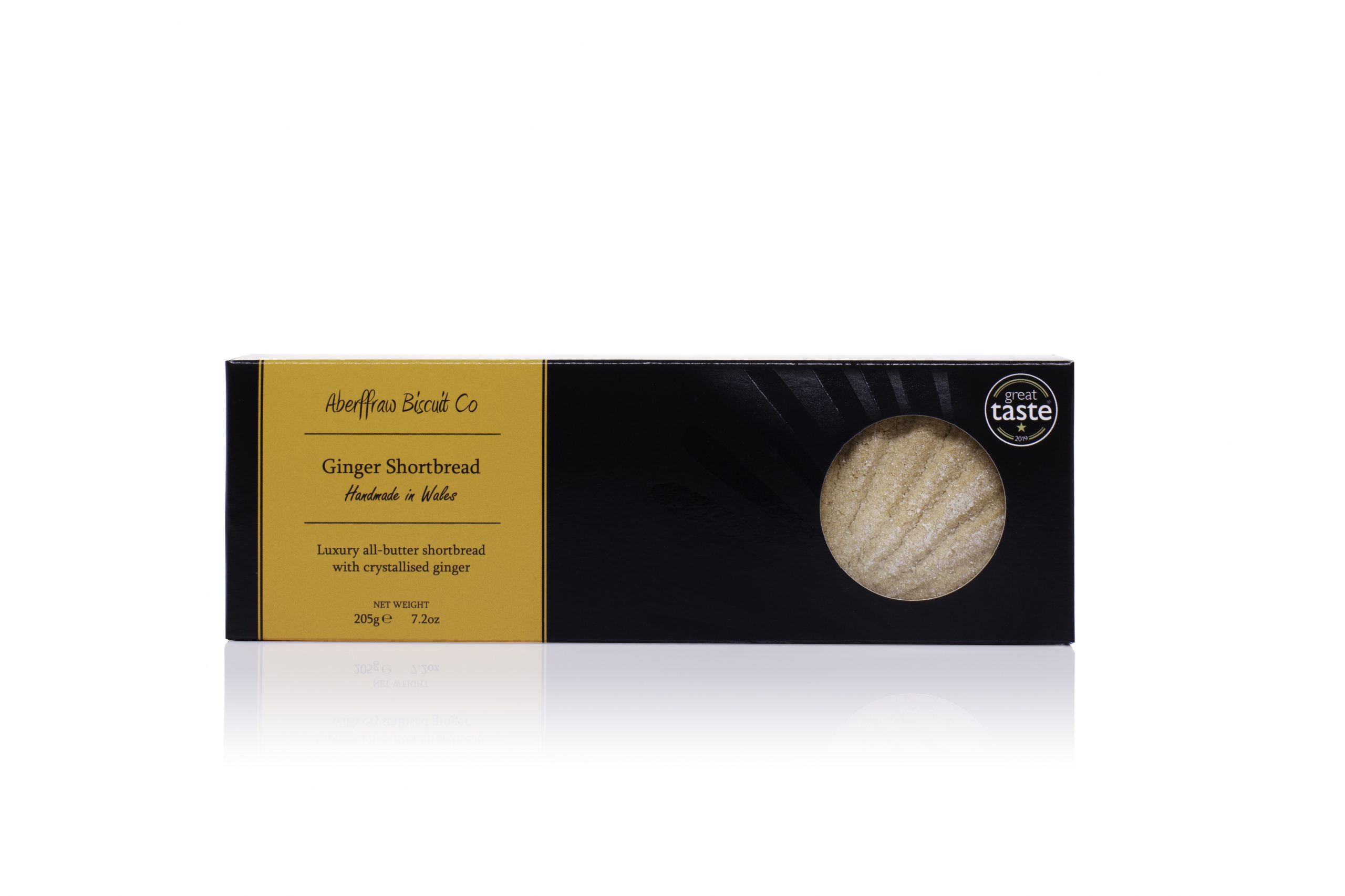 Ginger Aberffraw Biscuits, 205g box
Fiery crystallised ginger added genrously to our award-winning shortbread recipe.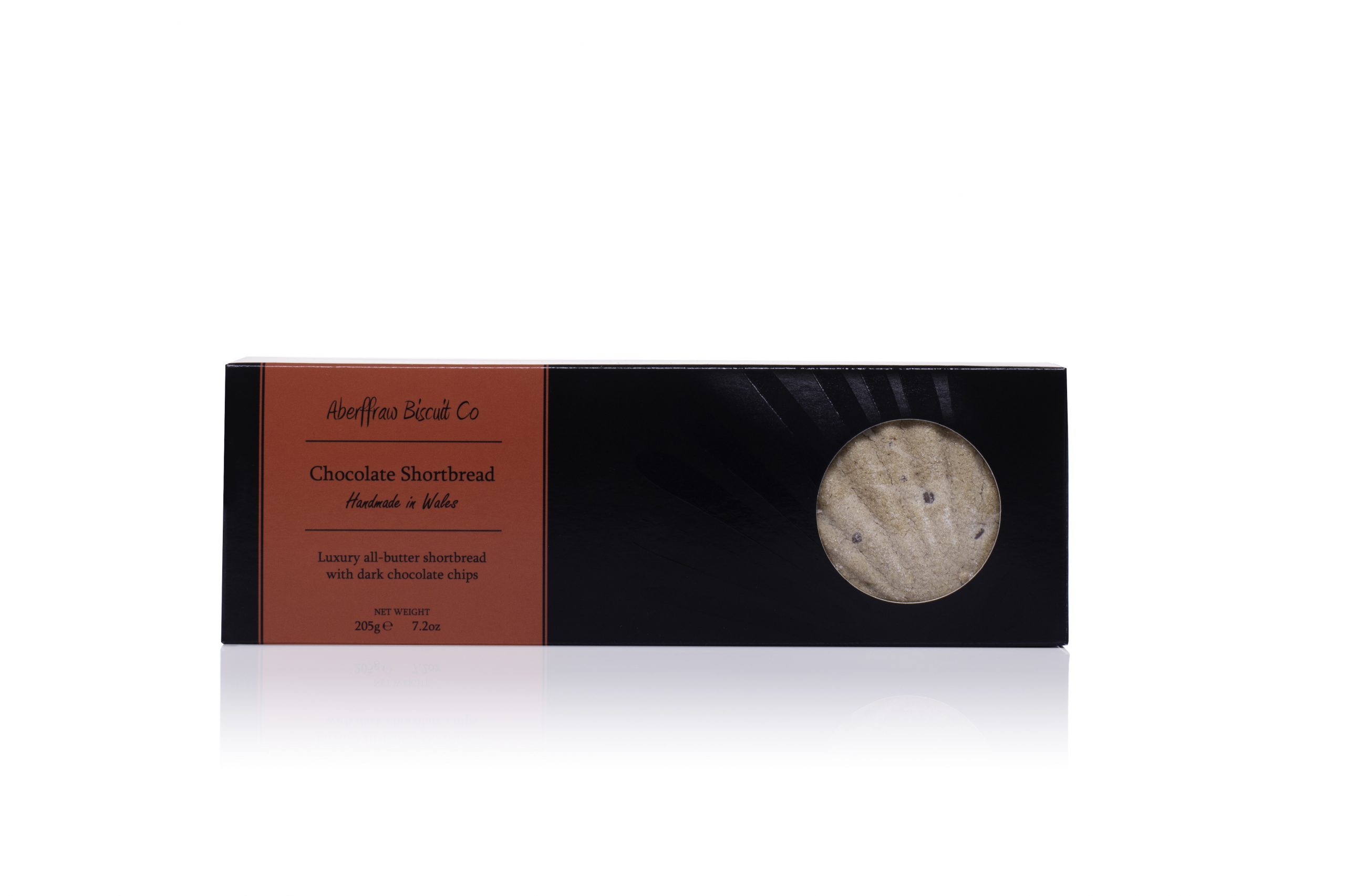 Chocolate Aberffraw Biscuits, 205g box
Indulgent all-butter shortbread with dark chocolate chips.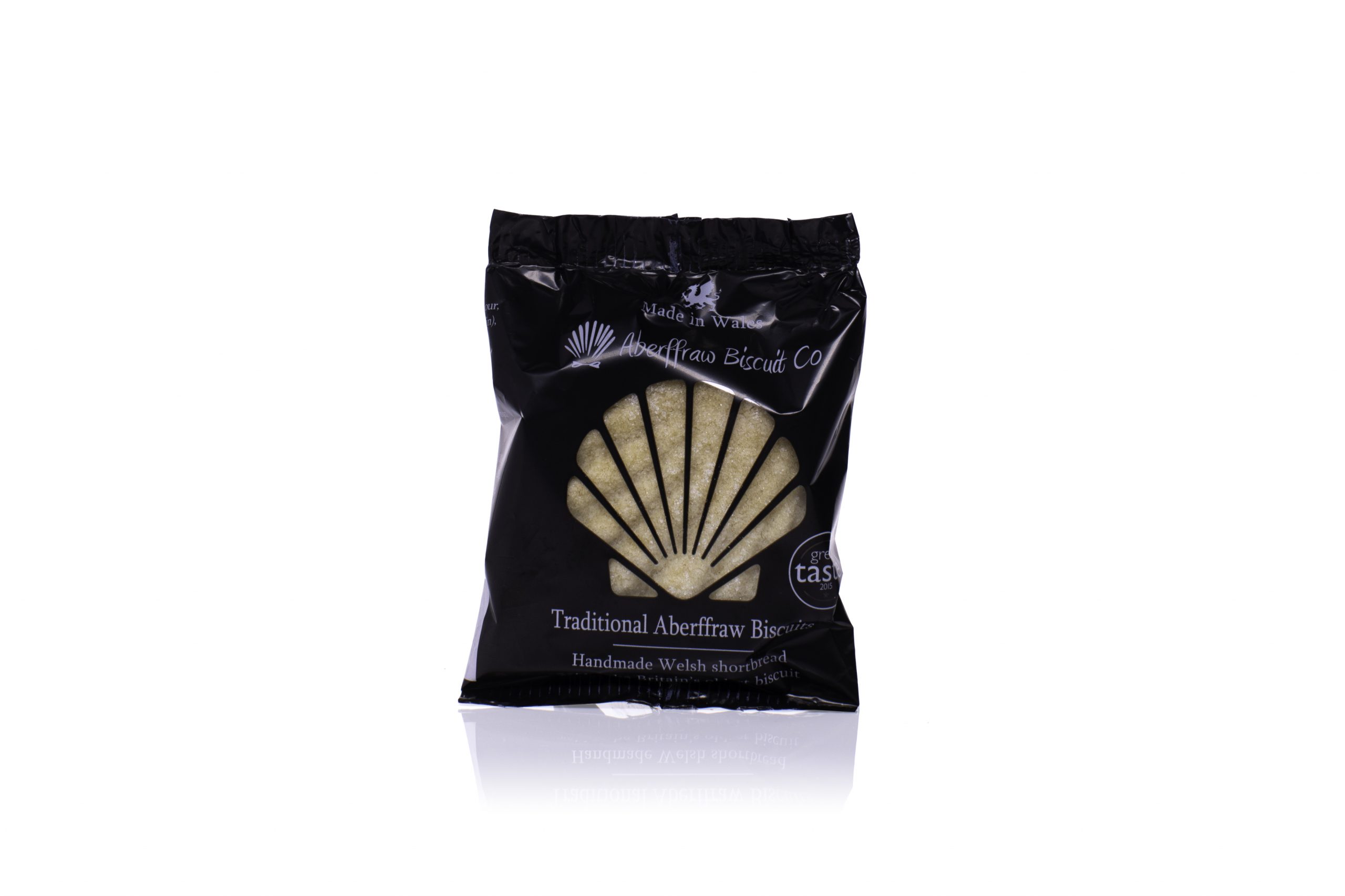 Traditional Aberffraw Biscuits, 42g twin-pack
Great Taste Award-winning Traditonal Aberffraw Biscuits in twins for foodservice.
About Britain's oldest biscuit…
Legend has it that centuries ago a Welsh king was holding court in Aberffraw (pronounced A-ber-fro) on Anglesey, North Wales. His wife was walking on the beach there and, seeing a pretty scallop shell, had a cake baked in its shape.
However, the true origin of the biscuit is the famous Christian pilgrimage to Santiago de Compostela in Spain. It is thought that in about the 12th Century, pilgrims began pressing shortbread biscuits with scallop shells collected from their journey.
The range of five flavours has won Great Taste Awards in each of the last five years.
Our luxurious Aberffraw biscuits remain as true as possible to the originals… handmade with quality ingredients and no artificial flavourings or preservatives.